Yindi ist freundlich, manchmal etwas stur u. ziemlich verfressen. Beim Reiten ist sie willig u. im Gelände zuverlässig.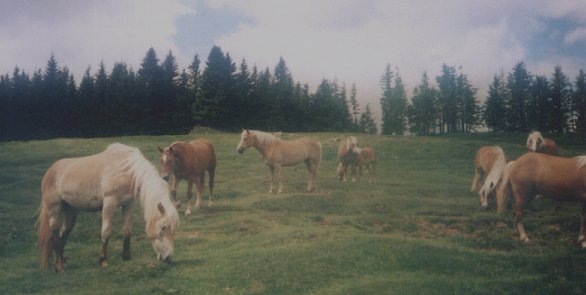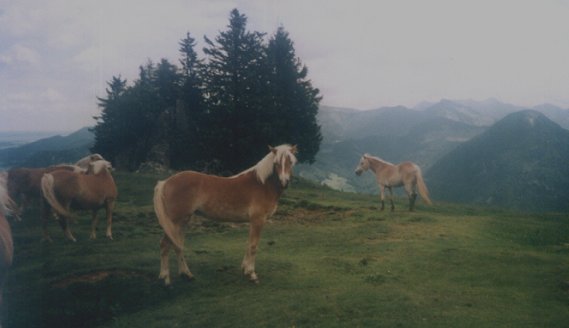 Die ersten 3 Sommer verbrachte Yindi auf der Alm ( Hohe Asten)in einer großen Haflingerherde

Offenstallhaltung

Yindi war im Training bei Mareile von Rochow - `Witzenthal Stables´
Yindi (Queen Nivek) ist nach der Australischen Band Yothu Yindi u. Kevin`s Rennpferd Nivek Queen benannt. Yothu Yindi heißt `Kind u. Mutter´

The artwork, executed by Gumatj Clan elder Galarrwuy Yunupingu, is a dipiction of Djarrka,the freshwater goanna.Yolngu people understand Djarrka to be the caretaker of freedom, the giver of love, peace and harmony. Within Galarrwuys painting, the cirkle represents the entrance to the domain of freedom. The cross-hatching represents the ripples made by Djarrka entering freedom. The dots are the bubbles rising through the water from the breath. Of the painting Galarrwuy says `Freedom is a secret in that it needs to be found. Djarrka is the only one that can take you to freedom. Djarrka knows all secrets that lead to all freedoms. She protects and guides the knowledge to freedom. Djarrka does its own thing, lives in the water and on the land, has the harmony of all freedom. With two Djarrka, we possess double knowledge, all the knowledge that is needed to be find freedom, for only Djarrka know where everything is above and below the water.